One More Time! now on Spotify!

<!: Stockholm, 2017>

March 9, 2019
One More Time! is now availalbe at Spotify (as well as on other digital platforms).


September 12, 2018
New CD! It's about time for an anniversary album (counting 15 years since our debut album Right To Rumble! - a good starting point as any!) and now it is ready! It contains 26 tracks - more than 70 minutes of rockin' music - there among one previously unreleased, 12 completely re-mastered and some hard-to-get ones! Order yours today!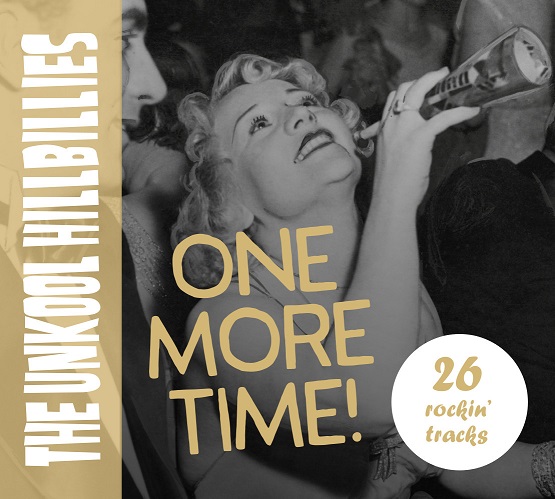 July 19, 2018
We're completely out of the CD's Pause'n'Rewind so only available CD is currently Merry Christmas. But we will have some good news coming up in a couple of weeks!

June 2, 2018
This is fun: We contribute with one song in the new popular French TV-series NOX!

May 10, 2018

January 18, 2018
A message to our fans and followers in Europe and Holland: Looking forward to see you end of April!


December 1, 2017
Two years ago we released the CD album Merry Christmas along with a single on Spotify. Now we have extended the Spotify single to an EP - also available on iTunes, Dezzer and others - including one rarity from our recording archive: the piano boogie instrumental Ice Cream Boogie!

September 4, 2017
We had a rather busy summer, including a tour to continental Europe. A piece of news that is both good and bad: the mercandise bag below is not as full anymore - we are now out of the last pressing of EVIL TIMES.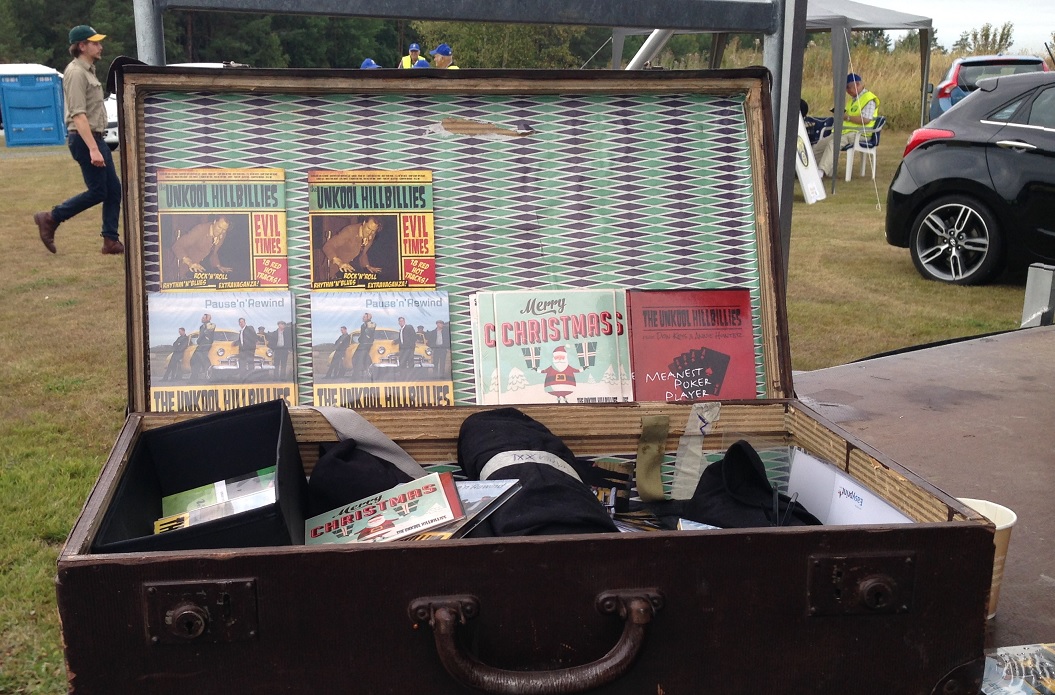 March 3, 2017
New single out now!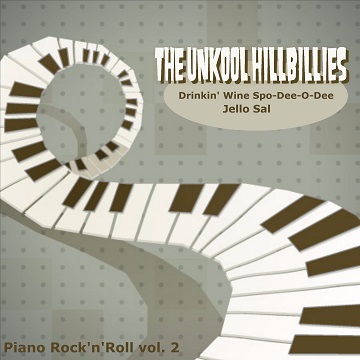 January 26, 2017
Hi folks, stay tuned on Spotify, iTunes, Deezer or whatever is your favourite source of digitally distributed music - on March 3rd we'll release our next single. Don't miss it!
June 23, 2016
Enjoy the summer!


March 12, 2016
New single out now!

February 10, 2016
We've just found a new box of EVIL TIMES CD:s! This CD was officially sold out a few years ago, but now we are happy to announce that we have it in stock again!






Janary 3, 2016
For those of you that have not yet had enough Christmas, here's a youtube collection of some of our Christmas rockers:


---
November 27

November 10, 2015
On Nobember 25th we'll release the single Green Christmas and the CD Merry Christmas (limited edition)! The CD has ten tracks, (seven new and three classics that are remastered) and sold at a special price!
Pre-order by sending 12 Euro (postage included!) via paypal info@unkool.se and you'll get among the first!




July 10, 2015
Apple Music is now launched! And we're happy to tell that all our releases available there: https://itun.es/se/W62is


April 27, 2015
We now are on Instagram! Follow us: instagram.com/the_unkool_hillbillies/


January 6, 2015
New DVD features many songs by The Unkool Hillbillies. Footage and interviews from Scandinavian hot rod and custom shows, music by us. Includes also two rare songs, not available anywhere else!




December 1, 2014
Our new single is released today on iTunes, Wimp, Spotify and other digital channels. This release contains two oldies, recorded about 15 years ago. These recordings are primitive (but decent sound quality!) recordings, recorded live directly into tape in mono - no mixing possibilites afterwards; this is how it was done in the earlyu 50's. Wild, rough, tough and -wild! Hope you enjoy it!



---
[Archive]